NoCoPilot




Posts

: 14250


Join date

: 2013-01-16


Age

: 65


Location

: Seattle


Subject: Movie: The Dreamers Mon Feb 05, 2018 7:28 am

---

Somehow I missed Bernardo Bertolucci's 2003 paean to film when it came out. Three young (17 yo) cinemaphiles -- one American, and a French brother and sister -- bond over old movies during the backdrop of the 1968 Paris student strikes and the forced removal of Henri Langlois as the director of the Cinémathèque Française.

There are clips from several black & white films interspersed (some of which I recognized and most I did not) as well as dialogue and acted-out scenes from others (some of which I recognized). Like George Roy Hills "A Little Romance" (1979) it helps to be film-literate but it'll drive you in that direction if you're not. The films referenced in The Dreamers are mostly 1930's black & whites, which are a little too early for my range of interest. The 1968 music however is right up my alley.

One aspect of The Dreamers which is unusual is its sexual frankness. There is both male and female full frontal nudity, and fairly unembarrassed depictions of masturbation and intercourse. The young actors are all attractive, so this didn't bother me in the least. The plot is rather thin, and there's no real resolution to anything, but as a portrait of Paris in 1968, and of cinema as the driving force in life, it's surprising I only now discovered it.
NoCoPilot




Posts

: 14250


Join date

: 2013-01-16


Age

: 65


Location

: Seattle


Subject: Re: Movie: The Dreamers Mon Feb 05, 2018 11:13 am

---

Ah, leave it to IMDB to list all of the references.

IMDB wrote:

References
The Blue Angel (1930)
a still from this movie is shown in Theo and Isabelle's flat
Scarface (1932)
Theo reenacts Tony Carmonte's death scene
Les dames du Bois de Boulogne (1945)
Isabelle quotes a famous line from this film, telling Matthew "There is no such thing as love, only proofs of love".
Paisan (1946)
They Live by Night (1948)
Johnny Guitar (1954)
discussion between Matthew and Theo
A Star Is Born (1954)
Rebel Without a Cause (1955)
Matthew dresses like Jim (in a red jacket, a white T-shirt, and blue jeans) during the Louvre sequence
Touch of Evil (1958)
The 400 Blows (1959)
Breathless (1960)
Isabelle quotes dialogue and excerpt
Jules and Jim (1962)
Michael, Theo, and Isabelle running through the Louvre is reminiscent of Jules, Jim, and Catherine running on the bridge
Pierrot le Fou (1965)
music from this film is heard
Persona (1966)
a still of Bibi Andersson and Liv Ullman is shown in Matthew's room
Mouchette (1967)
After Isabelle realizes her mother has seen her sleeping naked with her brother she tries to kill the three of them with natural gas. When she closes her eyes images of the suicide of Mouchette from Robert Bresson's film appear.
La Chinoise (1967)
Theo reads part of Mao's Little Red Book under a poster of that movie
In Cold Blood (1967)
as raindrops slide down a window, they appear via lighting to be sliding down a face
Butch Cassidy and the Sundance Kid (1969)
Langlois (1970)
excerpts
J'ai faim, j'ai froid (1984) (Short)
Homage to the scene where a female character loses her virginity while a male character fries an egg.
_Howard
Admin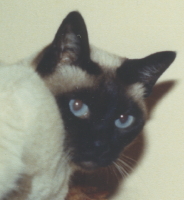 Posts

: 8431


Join date

: 2013-01-16


Age

: 74


Location

: California


Subject: Re: Movie: The Dreamers Mon Feb 05, 2018 12:59 pm

---

After reading your description of the film a few times, I could swear that I have seen the movie. But I don't think I have, because of the release date. Now I can drive myself nuts trying to recall what movie I am confusing it with. There can't be too many similar films.


Sponsored content

Subject: Re: Movie: The Dreamers

---