richard09




Posts

: 3103


Join date

: 2013-01-16


Subject: The Predator Sun Sep 16, 2018 12:17 pm

---

I went and saw

The Predator

last night. I enjoyed the original Predator, and even was OK with Predator 2. I don't think either of them are "classics", although the original seems to have a big fan base, but I thought they both provided some decent action.

This new movie isn't exactly a sequel, but maintains the plot device that was maybe hinted at in the first movie but made central to Predator 2: these alien hunters visit Earth every once in a while to kill big game, and humans are the deadliest game. Moreover, the US government knows it, and is trying to capture their alien technology, even while keeping the aliens' existence secret. As in the first two movies, accomplished but violent good guys are accidentally caught up in the shenanigans - Arnold's special ops team in the first, Danny Glover's police squad in the second, and a group of crazy (PTSD) vets in this one. In an effort to sequester a sniper who saw the alien, the MIB lock him up with some interesting characters. That all goes to hell pretty fast when the predator makes a house call.

The flick includes a lot more laughs than the first two, but also has some decent gore and moves at a pretty good clip. All in all, good fun. So again, I rate it as not a bad way to pass a couple of hours, if you're in the mood for that sort of thing.
_Howard
Admin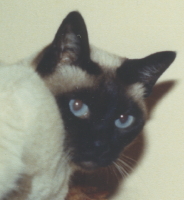 Posts

: 8391


Join date

: 2013-01-16


Age

: 74


Location

: California


Subject: Re: The Predator Sun Sep 16, 2018 1:31 pm

---

The original Predator had two future governors in the cast. Think we can get maybe a president out of this one?

richard09




Posts

: 3103


Join date

: 2013-01-16


Subject: Re: The Predator Sun Sep 16, 2018 4:15 pm

---

No - everybody speaks English and looks far too sensible. Maybe the one with fake Tourette's?

Sponsored content

Subject: Re: The Predator

---