I came across something this morning that is absolutely obvious, but had never occurred to me in all these years.
You know how all those round-earth people say we are on the surface of a big ball, and so if you were far enough away (with a big enough telescope) you could see the English standing proud while the Australians are upside down? Of course you do, we tell even quite small children that's the way it is. But nobody ever pointed out to me that it works the other way, too.
Search for full moon, Svalbard Norway, and you find lots of images, say like this: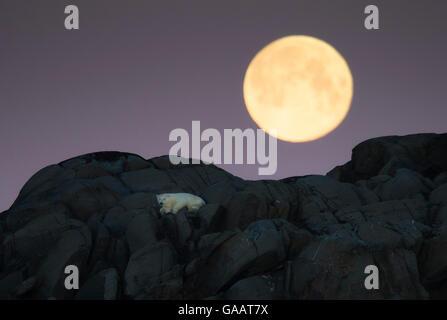 Search for full moon, Ecuador, and you find the moon is sideways:
Search for full moon, Tasmania, and you see the moon really is upside down:
D'oh!