I have had a plastic life-sized skull for years:
I use it to house my brain: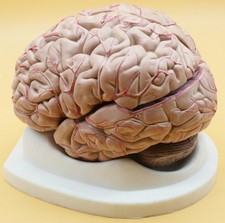 I've been looking for some eyes to put in the skull, but realistic-looking glass eyes are pretty expensive. Finally found some painted ping pong balls (10 for $2.09):
Unfortunately they're about 1/8" too big. Need to be soft and squishy and moldable.